Texas Estate Planning Lawyer
Helping Clients Plan Their Futures
More than 25 Years' Legal Experience
We understand that planning for your family's inheritance and security can be a challenge. With all the complex laws surrounding estate planning, probate and asset protection, you need a seasoned legal professional by your side who can provide you with answers to your questions and guide you to the right solution for your situation.
At the Wesolick Law Firm, we have decades of proven experience in a variety of legal practice areas, and our team of skilled professionals is here to provide you with the in-depth legal knowledge and insights you need to build a secure and prosperous future for your loved ones. Our principal attorney, Stephen J. Wesolick, is a Texas estate planning attorney that countless people turn to when they need someone to resolve their legal matters.
Give us a call today at (817) 270-6296 to schedule your no-obligation consultation with a seasoned lawyer at the Wesolick Law Firm so we can discuss what you need to include in your estate plan to protect your wealth and legacy. Don't put off this important matter any longer, let us use our more than 25 years of experience and extensive resources to help you plan your estate with confidence.
Our Affiliations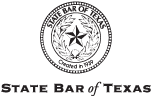 Contact The Wesolick Law Firm
Phone: (817) 270-6296
Address: Mercantile Plaza
4500 Mercantile Plaza Drive
Suite 300
Fort Worth TX 76137
(Meetings By Appointment Only)
Principal office in Rapid City, SD
About Attorney Stephen J. Wesolick
Our estate planning attorney has been practicing law for more than 25 years. First licensed in Texas in 1992, he has the experience and thorough understanding of the laws and challenges surrounding end-of-life and legacy planning, Stephen helps his clients gain a clear understanding of what they face and how to make the best use of their available legal options.
Many of our clients simply have not considered how important it is to get started on their estate planning. Therefore, we make it a priority to simplify the estate planning process as much as possible.
Stephen is admitted to practice in Texas and South Dakota (a top-tier trust and asset protection jurisdiction), and he has professional referral relationships across the country.
Crafting Solutions for Your Family's Prosperous Future
When planning to leave a legacy behind for your loved ones, there are many aspects to consider. At the Wesolick Law Firm, we understand the challenges that can come with making end-of-life legacy arrangements.
Our experienced estate planning lawyer is here to provide clear counsel that helps you make the best use of your legal options. Whether you are creating a will, applying for Medicaid, or establishing a trust, our team is here to help you get started with a free no-obligation consultation about your situation.
How We Help You Create a Comprehensive Plan for Your Future
As an attorney offering estate planning and elder law services, Stephen J. Wesolick is a trusted advisor able to guide you and your family toward a secure and stable future. He brings more than 25 years of legal experience to each client relationship offering a broad, comprehensive skill set to help them plan effectively.
We offer several legacy and elder law services, including:
- Estate planning
- Elder law
- Business and ranch succession planning
- Trust and estate administration
- Court proceedings
- Transitional care planning
- Probate
- Asset protection and tax arbitrage planning in top-tier jurisdiction
During you no-obligation consultation, we will go over what you need to reach your goals, including how to minimize estate taxes or avoid probate court. We can establish a schedule for when to complete steps toward your family's prosperous future.
Hire an Elder Law Attorney Today
We understand it can be overwhelming to think about planning for your family's future. Let our team help. Our attorney has been the legal guide for many different families to help them move toward a future on which they can depend.
With our team on your side, you can benefit from:
- Support through what can be an emotional challenge
- Useful legal advice about your options
- Clearly defined goals to work toward
- Foresight about complex legal issues
-The Wesolick Law Firm is here to help you plan effectively so you can enjoy peace of mind.
Let us help you create an effective plan for your future. Call (817) 270-6296 for a no-obligation consultation with our estate planning attorney in Texas.
No-Obligation Consultations

We offer no-obligation in-person, telephone and video-conference consultations for your convenience.

25+ Years of Legal Experience

Our attorney has extensive experience in estate planning and other complex legal issues.

Relationship Focused Services

As your attorney and counselor, we put your interests first - treating you with respect, honesty and dignity.
Interested in Estate Planning or Elder Law Planning?
To learn more, attend one of our upcoming FREE seminar and workshops on Wills, Living Trusts, Geriatric Care Planning, and Estate Planning.